Shaping Healthcare Organizations through Transformational Leadership
As leadership capital experts, our proven processes create highly reliable, efficient, and profitable organizations.
The Greatest Capital of Any
Organization is its People.
At COORS Leadership Capital, we commit to thrive and achieve equitable success. Our promise is to build diverse leadership teams and create inclusive cultures; where all voices are heard and where all individuals feel safe, valued, and accepted.
Many organizations are struggling to attract and onboard executive leadership, along with providing continuous leadership development which is essential in this competitive market.
Your Success is our Passion
COORS is a multi-faceted organization that specializes in recruitment, consulting, leadership development and executive coaching.
With over 22 years serving every dimension of healthcare, we understand the unique challenges you face:

of placements stay with
our clients for 2+ years
Behavioral Assessments Performed
of our business is from repeat engagement with satisfied clients
of searches filled in 70-100 days


The COORS team of experts have proven track records in every dimension of healthcare including large systems, flagship medical centers, teaching organizations, mid-sized and stand-alone systems and hospitals, and rural sole community providers. We guarantee results!
Hospitals & Health Systems
Our clinical foundation allows us to assist our clients in improving organizational effectiveness, communication, executive leadership, physician alignment, profitability and the professional growth of their people.
COORS connects rural health organizations with the leadership and process resources they need to succeed.
Our team of experts can assist your academic institution in optimizing process performance and profitability.
For over 22 years, COORS has assisted healthcare organizations to achieve optimal hospital-physician alignment.
Executive Search
At COORS, we do more than fill open positions, we find long-term leaders who align with an organization's culture and act as a guiding force for continued success.
Board Education:
COORS Services for Hospital Boards: Unbiased, independent evaluation of the board including a comprehensive review & analysis.
Resource Management
An interim leader can be pivotal to overcoming challenges of an evolving organization.
Hospital & Physician Evaluation
An interim leader can be pivotal to overcoming challenges of an evolving organization.
COORS Leadership Capital: Discover our Story
Founded in 1999 by Cheryl Coors, COORS Leadership Capital is a retained, certified woman-owned small business specializing in consulting and executive search services tailored to the distinct needs of our clients. Our proven processes are designed to enhance executive leadership, physician alignment, communication, and organizational effectiveness.
As a boutique firm, we are dedicated to providing a concierge level of service and delivering outstanding results. At COORS, our philosophy is based on building a long-term partnership with your organization that breeds mutual success. We provide our clients with a personal attention that is unmatched by larger firms; we are always readily available and easily accessible.
The COORS team of experts have proven track records in every dimension of healthcare including large systems, flagship medical centers, academic institutions, mid-sized and stand-alone systems and hospitals, and rural sole community providers.
COORS candidates are gamechangers. Our rigorous acceptance process is second to none, with all of our consultants holding Certified Behavioral Analyst credentials.  This is about the right fit for your community, not just filling a position.
For over 22 years, our boutique firm has executed a process deeply rooted in finding the right fit, which is why we're proud to back our candidates with industry-leading guarantees.
Our concierge services extend beyond placement. From recruitment to leadership development to coaching – we help you develop the culture your organization envisions.
Our cost-effective services prove we are in this together – we're partners.  When looking for transformational leadership, we want to be the only firm you choose.
Experience you can trust, service you can count on. Seven Company – your partners in profit!
Etiam sit amet convallis erat. Class aptent taciti sociosqu ad litora torquent per conubia! Maecenas gravida lacus.
[contact-form-7 404 "Not Found"]
Cheryl Coors began her career in nursing and progressively transitioned through practice management, Biotech sales management, and executive search. With over 30 years of healthcare experience, Cheryl gives a unique perspective in understanding the challenges facing the healthcare industry.
LCDR Stephen Hartz has greater than twenty years of experience in business, military service, leadership development, and implementation.  Stephen retired from the Navy in December of 2020 after serving twenty years in the United States Navy as an officer, helicopter pilot, and leader.
Director, Recruitment and Training
Chris Engles has over forty years of business experience, numerous leadership positions, and recruiting high quality individuals. Chris retired from the Navy in 2013 after thirty-two years of active service. During his years of service, he was responsible for recruiting, managing, and leading groups of people from five to over eighty-five thousand.
Derrick joined the COORS Team in early 2021 on the DOD SkillBridge program, which allows service members transitioning from the military to serve a six-month internship with a private employer.
After retiring from the Navy after over 10 years of service as a SEAL, Derrick came on fulltime with COORS in August of 2021.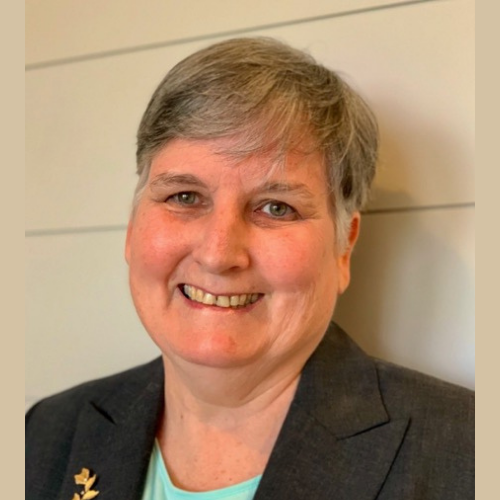 Susan Leys is a healthcare consultant who combines her skills of process improvement, program development, coaching, and training in healthcare to assist professionals and teams with developing the critical interpersonal strategies necessary to work compassionately and collaboratively within fast-paced, acute healthcare environments.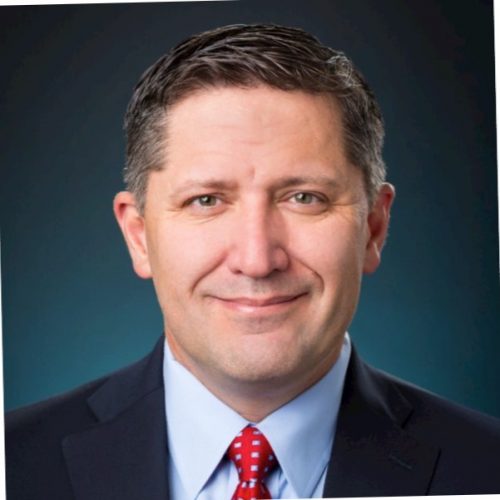 Senior Healthcare Executive & Advisor
Charles Hall is a senior healthcare executive with over 26 years of progressive executive and operational experience in creating and leading services within healthcare. History of championing growth, strengthening financial performance, maximizing patient outcomes through development and continuous process improvement methodologies. Versed in continuous process improvement methodologies. Transformational leader who develops and energizes teams toward evidence base practices, industry's best practices and patient center cultures.
Senior Advisor
Operational and Financial Leadership
Steven Henderson has 29 years of healthcare leadership experience in CEO, COO, and CFO roles in both large and rural systems. Steven focuses on matrix-driven organizations to ensure their operational and financial excellence targets are met.
In addition, Steven has built successful physician relationships to further ensure hospital system growth – from facilities practices to centers of excellence in orthopedics and cardiology. Steven also provides the critical mid-level management support and coaching needed to enhance leadership abilities and process improvement initiatives.
Michael Kulisz Jr. is a physician and senior healthcare executive with over 30 years of experience. As a Board-Certified Emergency Medicine physician, he founded an Emergency Medicine group and Hospitalist group which he led for over 25 years. For the past 12 years, he has served as the Chief Medical Officer for an Academic Healthcare Network.  Dr. Kulisz recognizes the need for physicians to balance their vocation and their life along with recognizing the importance to ready physicians for leadership roles.
Senior Healthcare Executive
Christina DeRosa is a senior healthcare executive with a progressive history of revitalizing healthcare operations, creating accountable work environments and installing process engineering improvements in the healthcare sector as a president, CEO, nursing executive, executive consultant and an executive director. Highly astute, energetic and team-spirited leader with outstanding core values and ethics. She is exquisite in team development, generating customer-centric cultures and constructing accountable healthcare culture to optimize the patient experience.
Office Coordinator, Executive Assistant
Cinthia has spent most of her career assisting high level executives in education, healthcare, and law. Most recently, she simultaneously was responsible for multiple top-level administrators in a sizeable healthcare system. Some of her strongest skills fall under communication, organization, and problem solving. Cindy attended Bradley University in Peoria, Illinois where she studied social work.
Joan Ross, MSN / COO,
Ascension Seton Hays Austin, TX
757-570-7966
JoanK@cox.net

Sherry R Nelson, MSN, JD
CNO/COO
314-954-2506
SR-nelson@att.net

Christina DeRosa PhD RN, MSN,MSM, NEA-BC, CPXP
Academia, CEO/COO/CNO Quality, CPX
240-388-7272
drchristinaderosa@hotmail.com

Michelle Taylor-Smith MSN BSN RN FACHE
Operations Officer-Center for Health Research Disparities (Board Chair)
Research Associate and Faculty,
Clemson University
Former CNE Greenville Health System
864-419-1681
mojsmith56@yahoo.com

Steven Brockman-Weber, DNP
Chief Nursing Officer Ascension Texas (Seton Health)
Steven.Brockman-Weber@ascension.org

Tina Filoromo, MS
Retired, Corporate VP Talent Acquisition, Trinity Health
TinaFiloromo@gmail.com

Barbara Yingling, SVP, CNE
Mercy Canton
Barbara.Yingling@cantonmercy.org

Trina Abla, DO, MBA
CMO, Mercy Catholic Medical Center
Trinity Health Mid-Atlantic
Trinami13@gmail.com
Edward O'Bryan, MD
Executive Director, MUSC Health Solutions, CMO MUSC Business Health, CMO at OWH
obryanec@musc.edu
Ann Marie Brooks, PhD, MBA, RN, FAAN
President, Mount Carmel College of Nursing
annmariebrooks@hotmail.com
Dennis Taylor, DNP, ACNP-BC
Wake Forest Baptist Health
President, North Carolina Nurses Association
dtflightnp@gmail.com
Tori Kucinski RN, MS
Neonatal Nurse Manager, Sister of Charity Hospital, Buffalo, NY
DNP Executive Leadership Program, Vanderbilt University
torikucinski@gmail.com
Marcia Messer, BSN, MBA, MHA
Chief Operating Officer, York WellSpan Health
704-351-5438
mmesser@messerassoc.com
Linda Lawrence, MD, FACEP, CPE
Senior Healthcare Executive
Linda.lawrence@comcast.net
Jeffrey Coster,MD, MBA
Chief of Staff, Inova Alexandria
Jeffrey.Coster@inova.org
Rodney D Reider, MBA, PhD
Interim, CEO
RodneyDReider@gmail.com
Susan Leys, M.Ed
Counseling Psychology/Coach
John McDaniel
Senior Physician Strategy Advisor


Marcia Messer
Senior Advisor


Christina Derosa
Senior Healthcare Executive


Carl R. Whittenburg
Senior Advisor


WHAT OUR CLIENTS & CANDIDATES SAY
Pat Curran, Board Member

"Coors Leadership Capital provided a focused approach in the assessment of our hospital organization, and our community needs, identifying challenges, opportunities, and recommendations as well as providing welcome guidance."
A. David Jimenez, MHA, FACHE

"The company utilizes a set of assessments to surface the best candidates and this process leads to a high degree of accuracy in matching a candidate to a specific company need....I was blessed to have the resources of COORS Leadership Capital to help me identify and recruit some outstanding candidates."
Linda Worman, MS

"I cannot say enough about the personal touch COORS provided. Their genuine interest in my career is overwhelming. I know that I will never find the words to express my appreciation."
Roxanne Cole
HR Director
Leadership Development

"The Talent Insights Assessment session took our leadership team to a different level and I would recommend the Talent Insight Assessment, one-on-one feedback session and team building session to any team that is high performing but still struggling with communicating and respecting each other."
Matt Maxfield
Physician Recruitment

"I want to thank you and the staff at COORS for the commitment you made to completing our radiology search. Through all the candidates and interviews, I never once felt like you had given up on this very tough assignment. You stayed with it until we found our perfect candidate. "
Ben Frank
Executive Vice President of Administrative Services

"I chose to engage COORS Leadership Capital due to the competitive landscape for talented healthcare professionals. The quality of their candidates is exceptional. COOR's develops a thorough knowledge of the organization, understands their client's needs and produces top-level talent."
Rosemari Davis, CEO

"It's a pleasure working with Cheryl. She has a thorough understanding of my organization, applies that knowledge when interviewing candidates, and consistently provides me with outstanding individuals whose expectations match our opportunity."
Barbara E. Hall-Taylor

"I cannot thank you enough. Your skill as a manager of human resources is impressive and I begin this new role with enthusiasm and the confidence that I made a great decision. I was impressed with your genuine concern for me as an individual and your tenacious desire to make sure that my career goals were a match with the organization."
Mikell Christian

"I was immediately impressed with her interest in my career and potential fit with opportunities from a professional perspective, as well as my personal interests and family needs."
Dawn Tschabrun, COO

"COORS is responsive, thorough, collaborative, and transparent combined with extensive knowledge and a fierce work ethic to assure candidates fit like a glove. Not only have I been a candidate, but after being placed, I had the opportunity to work with COORS as a client...I am confident recommending COORS as the strategic executive recruiting solution of choice."
Aline Roberts
Rural Health

"What a great experience! A combination of life-coaching and no hassle with negotiations. They advocate for you by matching your needs with your prospective employer, assuring a good fit. Transitioning to a new job can be stressful, but they made it so easy for my new employer and me! I highly recommend COORS Leadership Capital! "
"Coors Healthcare Solutions has been a vendor of Valley Health for over two years. They have served in multiple capacities with assisting us in navigating the changes in the rural healthcare market. They have facilitated and advised on various areas such as community needs assessments and physician engagement."
"I am a member of the Board at Johnson Regional Medical Center (JRMC) in Clarksville, AR. JRMC is a sole community provider in rural Arkansas. The Board made the decision to engage Coors Health Care Solutions to initially conduct a search for the Chief Executive Officer."
"Ms. Coors and COORS Leadership Capital are dedicated professionals. When I was ready for a change in my career, while I was open to new opportunities, I did not have a specific recruiter. I contacted several. I worked with five different recruiters during an eight-week period. I am pleased to say that Ms. Coors was the most personable, encouraging and saw potential in me that even I did not see."
As a continuation of our Healthcare HROs Unlocked series we will begin to deep dive into specific aspects of High Reliability Organizations, specifically the Principle of Anticipation. In our November article, Healthcare HROs Unlocked: Part 2, Gillingham, Corbridge, Warner Shaub, and Hoffman identified three principles of anticipation: 1. Preoccupation with
Read More »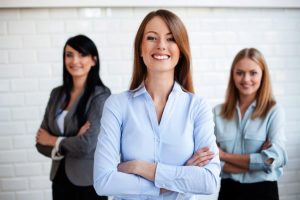 Congratulations to Cassie Greene, MS, RN, who has been named the Director of Women and Children's Services of Mercy Medical Center, Canton, Ohio. Cassie was a former PCC, RN, at Mercy Medical Center, Canton, Ohio.
Read More »
Congratulations to Jackie Paulik, CRT, who has been named the Director of Respiratory Services of Mercy Medical Center, Canton, Ohio. Jackie has wonderfully transitioned in her former roles as Respiratory Therapist, Practice Administrator and Vice President in well respected health systems.
Read More »

Thank you for your interest in COORS Leadership Capital.
We are dedicated to delivering transformational strategies and executive recruiting solutions to healthcare organizations.
Please fill out the brief contact form and we look forward to speaking with you.